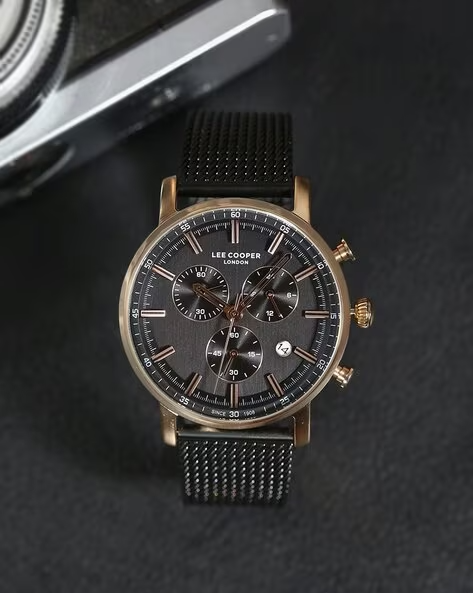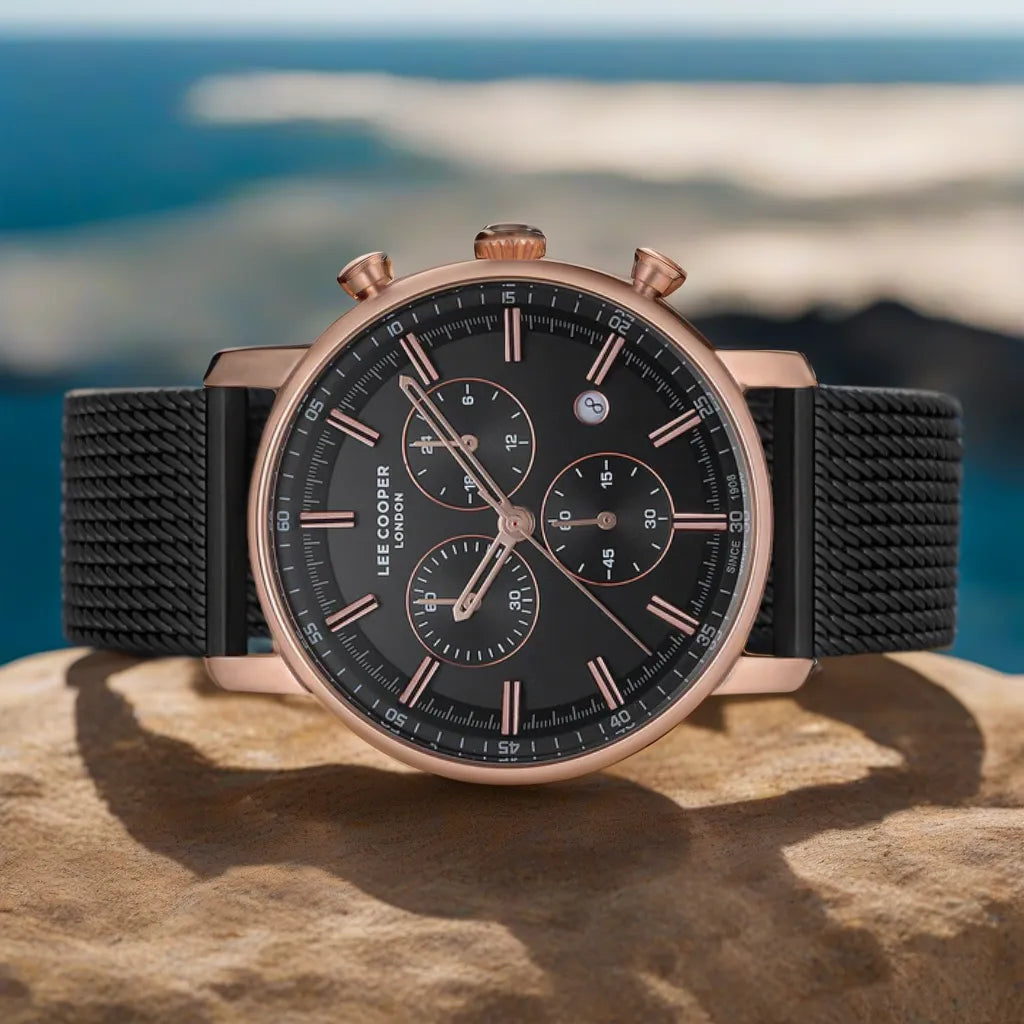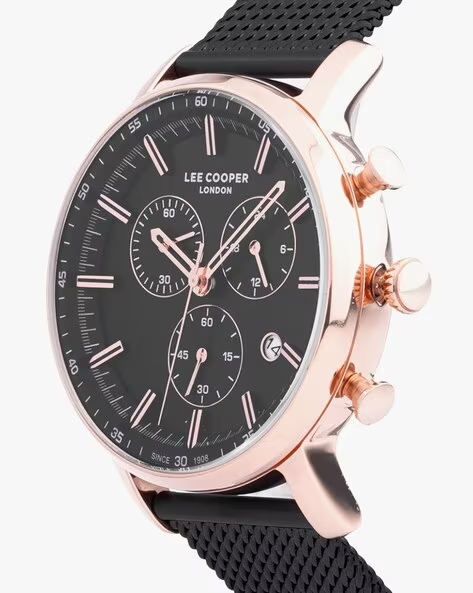 Lee Cooper - LC07182.450- Stainless Steel Wrist Watch for Men
SKU: LC07182.450
---
Estimated delivery between .
BRAND: Lee Cooper
MODEL NO.: LC07182.450
SERIES: Dress
MOVEMENT TYPE: Quartz
MOVEMENT COUNTRY: Japan
CASE SHAPE: Round
CASE SIZE: 45mm to 49mm
CASE MATERIAL: Super Metal
CASE COLOR: Rose Gold
CRYSTAL: Mneral Crystal
DIAL COLOR: Black
DIAL TYPE: Matte Finish Dial
BAND MATERIAL: Stainless Steel
BAND COLOR: Black
GENDER: Male
WATER RESISTANCE: Yes
Authenticity and Warranty

At Limton Watch, we've been dedicated to provide exquisite timepieces since 1901.

Our watches embody a rich tradition of elegance and precision. Each piece tells a unique story, combining heritage with innovation.

We offer brand-specific warranties to assure the quality of our watches. Choose Limton and cherish time in style.
Our standard processing time is 2-3 working days, ensuring that your order is swiftly prepared and ready for delivery. We understand the importance of prompt service and aim to get your product to you as efficiently as possible. Your satisfaction is our priority, and we strive to exceed your expectations within this short timeframe.
We want you to have a positive experience shopping with us.

If you have any questions or concerns, please do not hesitate to contact us.